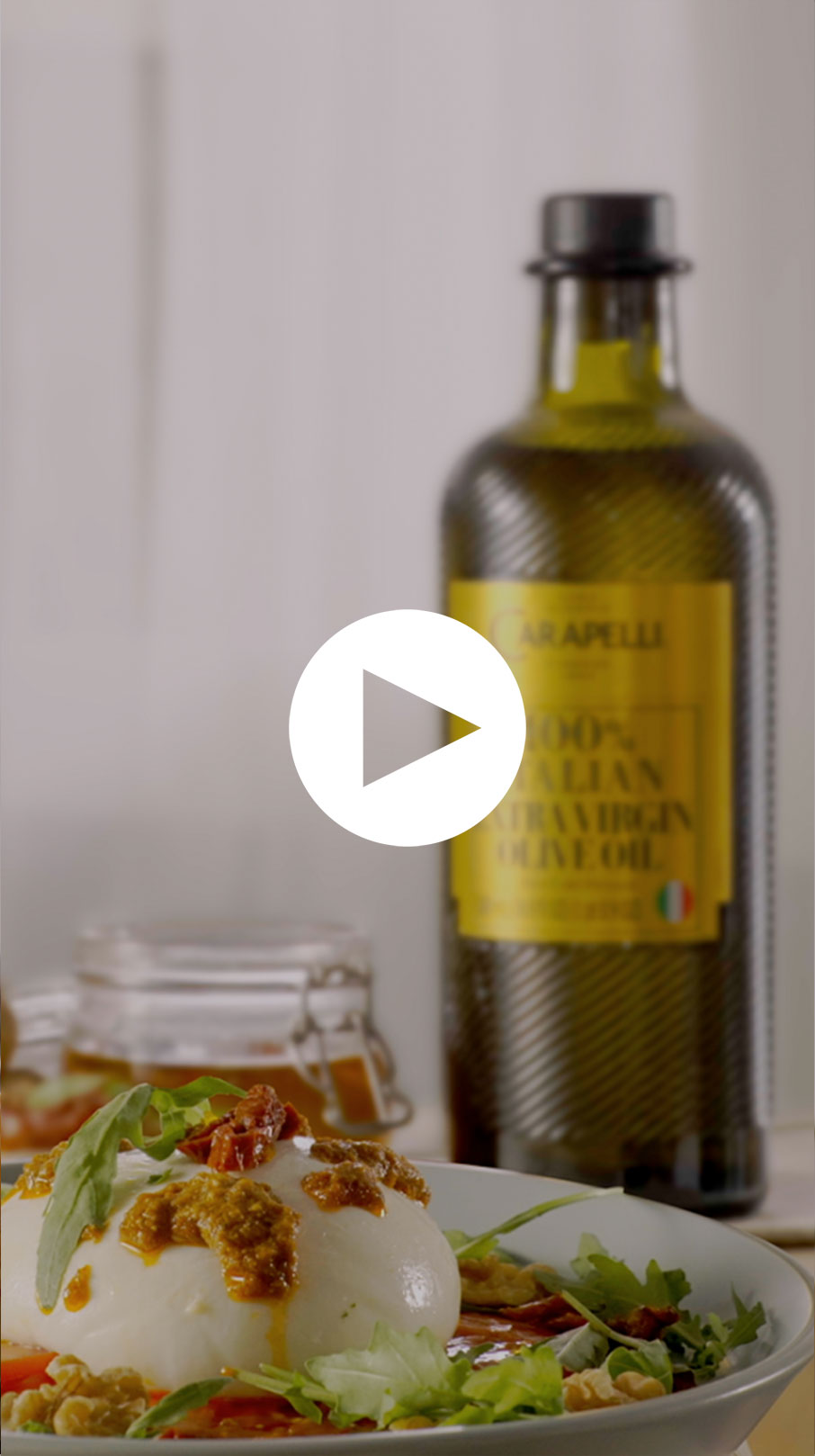 Ingredients
– 12 dried tomatoes
– 2 cloves of garlic
– Fresh basil
– 1 1/4 cup parmesan cheese
– 1 tbsp Carapelli 100% Italian Extra Virgin Olive Oil
– 1/8 cup pinions
– 1tsp balsamic vinegar
– 1 burrata
– 1 fresh tomato
– Arugula
– Walnuts
Directions
1
Chop the tomatoes.
2
Prepare the pesto in a mortar by adding the dried tomatoes, garlic, basil, pine nuts, cheese and olive oil.
3
Chop the dry tomatoes to decorate the salad.
4
Assemble the plate with tomatoes on the base next to the burrata cheese.
5
Add the pesto, arugula, chopped dried tomatoes and walnuts.