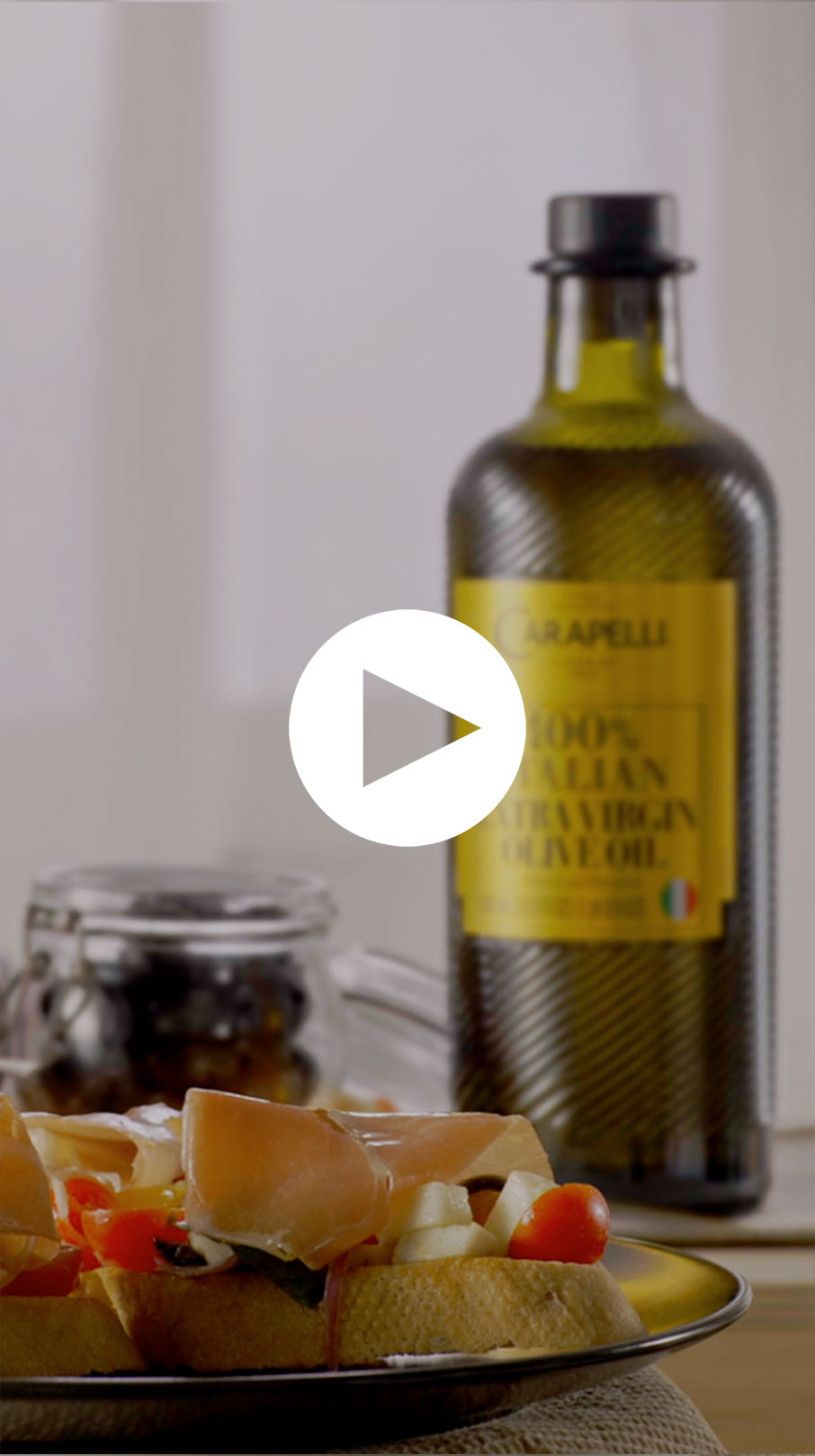 Ingredients
– 1 loaf of bread (preferably Italian)
– Carapelli 100% Italian Extra Virgin Olive Oil
– Colored cherry tomatoes
– Mini mozzarella balls
– A clove of garlic
– Black olives, sliced
– 1 Red onion
– Fresh basil
– Sliced ​​ham (Optional)
Directions
1
Cut a slice of bread and toast it in a pan with olive oil.
2
Chop the onion, garlic and basil leaves.
3
Cut the cherry tomatoes in half and add them to the mix.
4
Put the mozzarella balls and olives.
5
Season with olive oil.
6
Top bruschetta with the mix and ham.
7
Decorate with fresh basil leaves.