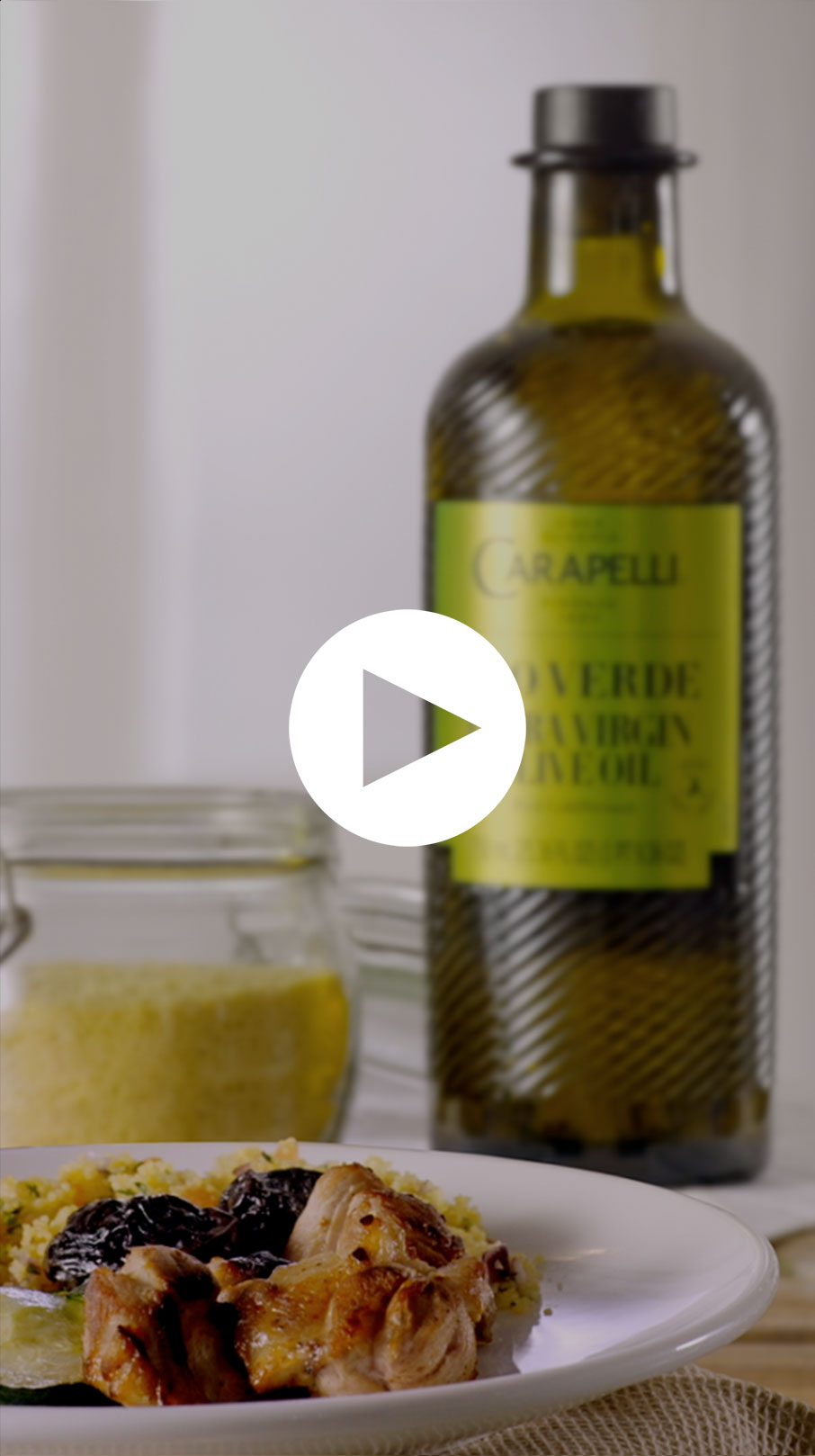 Ingredients
– 1 cup lamb chops
– 4 tbsp couscous
– Carapelli Oro Verde Extra Virgin Olive Oil
– ¼ red onion
– ½ tomato
– 1 zucchini
– 4 prunes
– ½ lemon's juice
– Fresh peppermint to taste
– Parsley to taste
Directions
1
Cook couscous in a pan with a little water and olive oil. Set aside.
2
Chop parsley, tomato, fresh mint and red onion.
3
Add into the couscous and season with olive oil and lemon juice.
4
Cut zucchini into thin slices and grill them.
5
Grill the lamb chops.
6
Serve the lamb chops with couscous and zucchini, top with fresh peppermint.