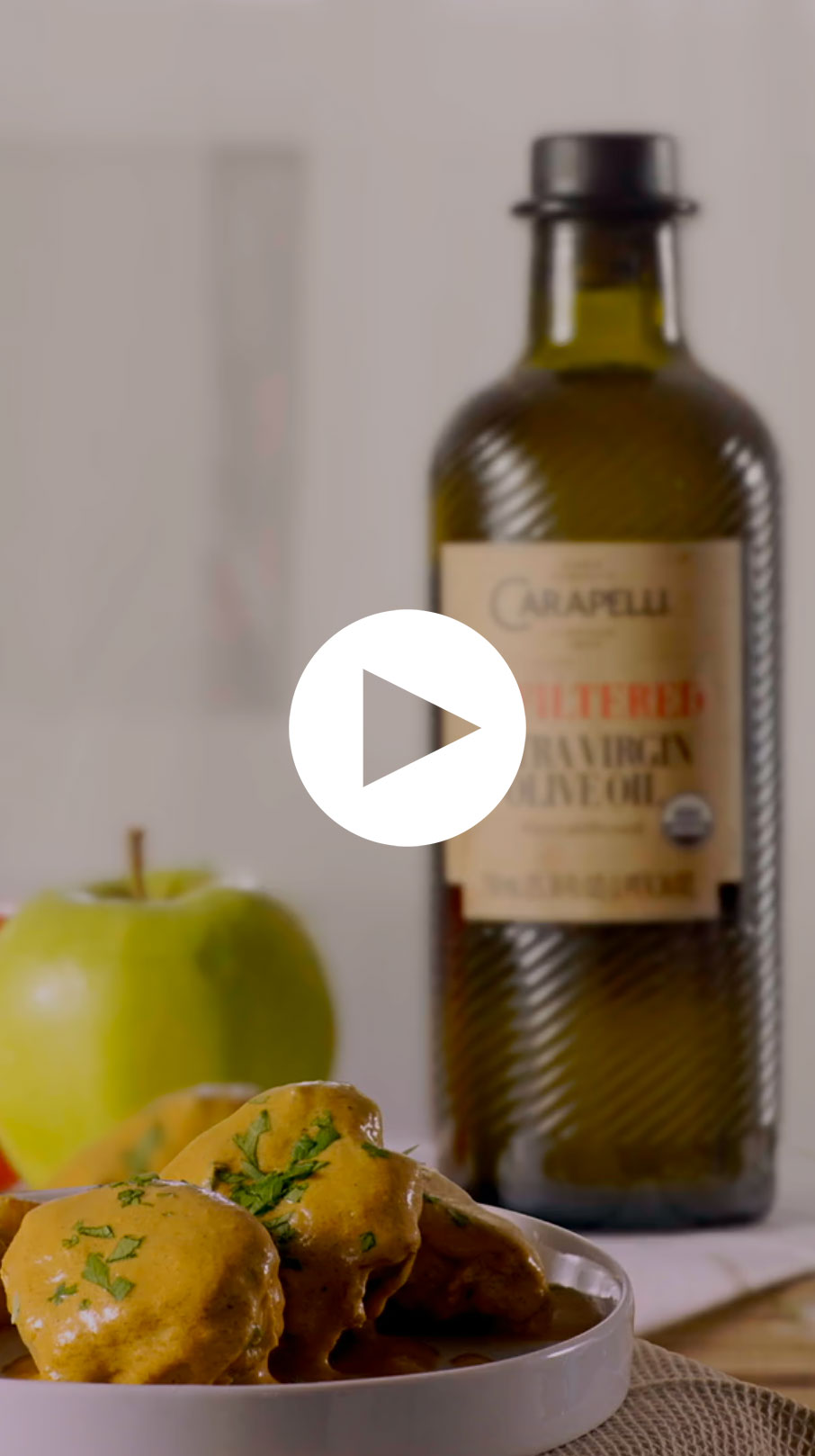 Ingredients
– 2 cups chicken, chopped
– Carapelli Unfiltered Extra Virgin Olive Oil
– ½ golden apple
– ½ cup onion, chopped
– 1 tbsp curry powder
– ¼ cup coconut milk
– 1 tsp ginger
– Fresh tomato
– 2 cups chicken broth
– ¼ cup Greek yogurt
– Cilantro to taste
Directions
1
In a pot, drizzle olive oil and cook the chicken cut into cubes in oil. Set aside.
2
In another pot, poach the finely chopped onion together with apples, tomatoes and spices.
3
Add the coconut milk and then the broth.
4
Reduce the sauce and grind it.
5
Add the chicken in and let it cook.
6
Top with chopped coriander and serve.
7
You may add some rice as a side.