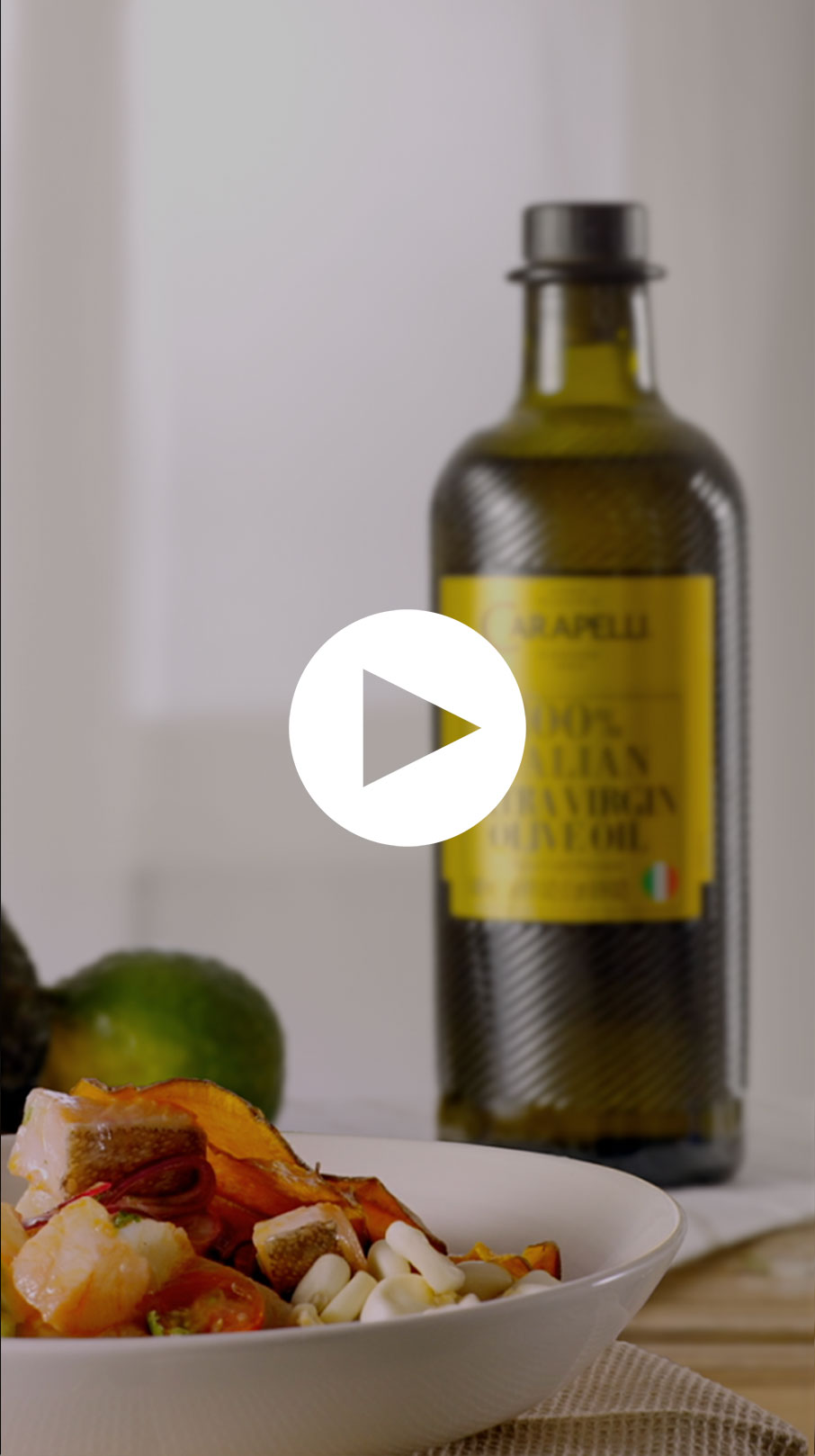 Ingredients
– 150g Corvina-type fresh white fish or similar
– 15ml Carapelli 100% Italian Extra Virgin Olive Oil
– ½ red onion
– ¼ cup corn kernels
– Cherry tomatoes
– ½ Avocado
– 1 Lime
– ½ sweet potato
– ½ tbsp chili paste
– ¼ cup Peruvian corn (choclo)
– Coriander
Directions
1
Cut the sweet potato into thin slices and bake it at 180º.
2
Cut vegetables in julienne and the fish into cubes.
3
Boil the Peruvian corn kernels and toast them in a pan with olive oil.
4
In a bowl, add olive oil, lime juice, chili paste, vegetables, the two types of corn and fish.
5
Marinate the mix for 5 mins.
6
Top with coriander and serve.